| Home | About Us | Calendar | Items Needed | Programs | Volunteer | Donations | Scrapbooks | FAQ | Forms |
---
Parker Task Force Scrapbook
2006
---
Parker Food Bank Benefits From the Season To Share Campaign
by Susan Cormier
Photo by Kent Meireis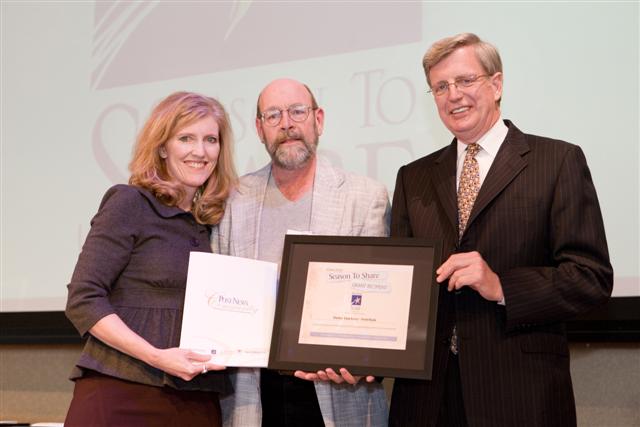 Food Bank Co-Chair Clark Hastings (center) receives the grant and a plaque from
Tracy Ulmer (left), Community Relations Director for the Denver Newspaper Agency, and
Harry Whipple (right), President and CEO for the Denver Newspaper Agency.
The Parker Task Force Food Bank was one of 62 Denver-area non-profit agencies to receive a grant from the Post-News Season To Share campaign.
"This $5,000 grant will allow us to provide more fresh food choices, such as milk and cheese, to the 350 families currently needing the food bank's help," said Food Bank Co-Chair Clark Hastings.
"We also will use this grant to help those who are getting dangerously close to being evicted from their homes," Hastings said, adding that "things get really, really get bad once you lose your roof. It's 100 times worse."
Hastings said the funding will be especially helpful because of a 56 percent increase in the number of area residents needing the food bank's help. The all-volunteer group helped an average of 149 families a month in the first quarter of 2007, compared to 95 families for the first quarter of 2006, he said.
"The makeup of the new families is across the board," Hastings said. "We're seeing more seniors, more single parent families. There's been an increase in foreclosures, and many people are faced with more bills and needing more food."
The food bank is operated solely by dedicated volunteers to provide short-term support to those in need throughout the Parker, Elizabeth and Franktown communities. In addition to food and limited financial assistance, the volunteers also give client families a thorough resource list of other sources that can provide additional assistance, such as job training, child care and counseling. It also has an up-to-date job board, which contains information about job openings in the area.
Hundreds of non-profit agencies applied to receive funding from the 2006/2007 Post-News Season To Share campaign. This year's campaign raised a record $1.79 million, which was disbursed among the 62 grant recipients.
For 14 years, the Post-News Season To Share has raised charitable donations that are matched and disbursed to local non-profit organizations serving children, and those who are homeless, hungry or in need of medical care. The funds are raised through reader, community and corporate donations. Each dollar donated is matched with 50 cents by the McCormick Tribune Foundation.
---
2006 Thanksgiving Dinners
For Parker Task Force Clients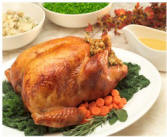 Our 2006 Thanksgiving program was quite successful. We were able to help close to 200 families to have a generous holiday meal.
Parker Task Force accomplished this by providing either food baskets containing all of the goodies to cook a complete holiday meal, or for those families without the means to prepare a meal, a prepared package from the local market delicatessens.
In addition, due to the incredible generosity of our community, we were able to help four other food banks to assist their families.
Thank you so much for bringing comfort and cheer to families on Thanksgiving.
---
Food Bank Receives 2007 Grant from The Denver Foundation
by Susan Cormier

The Denver Foundation has awarded a $10,000 grant to the Parker Task Force Food Bank (PTF) for its efforts in 2007 to help those in need throughout the community.
"It is a special honor to be recognized by The Denver Foundation because of the help we will be able to give our clients and because it validates us as a volunteer organization," said food bank co-chair Clark Hastings. "It acknowledges the hard work of our highly professional, highly talented, all-volunteer team."
The $10,000 will be used throughout the year to help pay utility bills and to buy fresh food for the food bank's growing number of client families, Hastings said. The food bank will utilize the expertise of a volunteer nutritionist as it works to expand its fresh food selections, he added.
The grant was awarded in February by The Denver Foundation, a community foundation dedicated to improving life in Metro Denver through philanthropy, leadership and strengthening the community. Two of its program officers visited the food bank prior to making a decision on awarding the grant.
For the past 20 years, the Parker Food Bank has provided short-term support to those in need throughout the Parker, Elizabeth and Franktown communities. It is operated solely by dedicated volunteers, keeping costs to a minimum. In addition, the food bank does not have to pay rent or utilities because it is located in a building owned by the Town of Parker, which donated the space.
Hastings said he believed it was that kind of support from the town, as well as the contributions made by local residents, schools, business and churches, that helped sway the foundation's decision-makers.
In awarding the grant, The Denver Foundation made note of the food bank's broad-based community support, its all-volunteer staff and its creative use of resources.
"PTF leverages resources in numerous creative ways in order to serve families in crisis. These services are delivered in a caring and respectful manner," the Foundation wrote.
"PTF embodies the spirit of volunteerism," the Foundation continued. "We applaud the leadership of PTF for role modeling effective and committed volunteerism."
The grant comes at a time when need is on the rise for the food bank. The number of families who sought help from the food bank in January rose more than 50 percent - from 99 families in January of 2006 to 156 families in 2007. The food bank has 361 active client families, which make up 1,215 individuals.
---
Curves For Women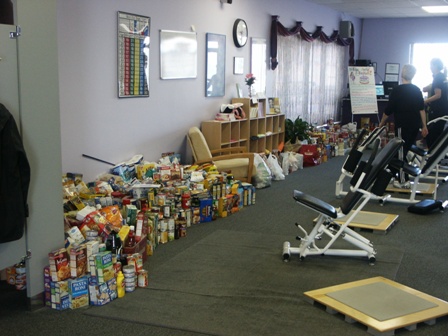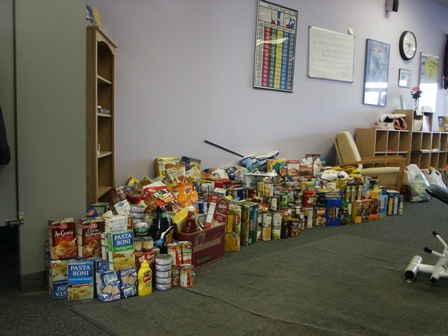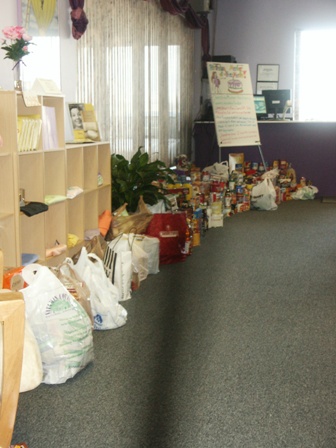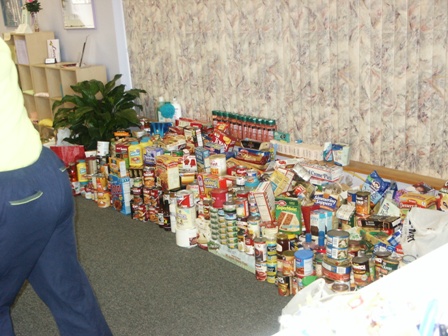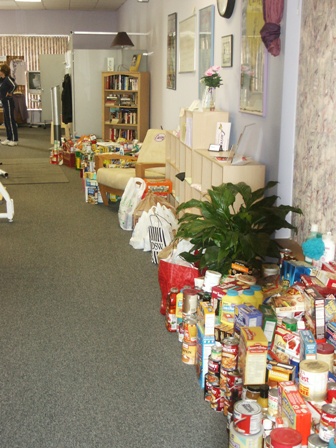 ---
Copyright © 2006 by Parker Task Force For Human Services
all rights reserved.