---
Parker Task Force Scrapbook
2016
---
2016 Christmas Adopt-A-Family Program
The Parker Task Force started our Adopt a Family program many years ago out of a desire from our community to help fellow neighbors-in-need who were unable to get gifts for their children during the Holiday Season. The program has grown over the years and is now one of our favorite services we provide to our clients. Due to our generous community, we were able to provide Holiday gifts to 135 of our families-in-need. That equates to 440 individuals ranging in age from infants to seniors. Families range in size from 1 single senior to our largest family of 8 people.
The hundreds of sponsors came from all areas of our community including churches, hospitals and medical offices, local businesses, various Town of Parker offices, Boy Scout troops, local high school groups, and many individuals and families from our area. We actually had many more interested sponsors than adoptable families. Their generosity and kindness for others is a true testament to why Parker is such a great place to live. We thank our entire community for their continued support for all of our programs throughout the year. We could not successfully help those in need without your help!
---
Volunteers worked diligently to prepare Thanksgiving baskets for clients to pick up on Sunday, November 20. Over 225 families received a complete Thanksgiving meals they could prepare at home. 50 volunteers worked throughout the day including 21 terrific volunteers from the Parker Police Department.
There are still turkeys in the walk-in the freezer from Thanksgiving. The community generously donated nearly 400 turkeys. Parker Task Force clients can enjoy turkey throughout December and Christmas. We are grateful for our expertly designed space in our building, including the walk-in freezer, that enables us to operate more effectively.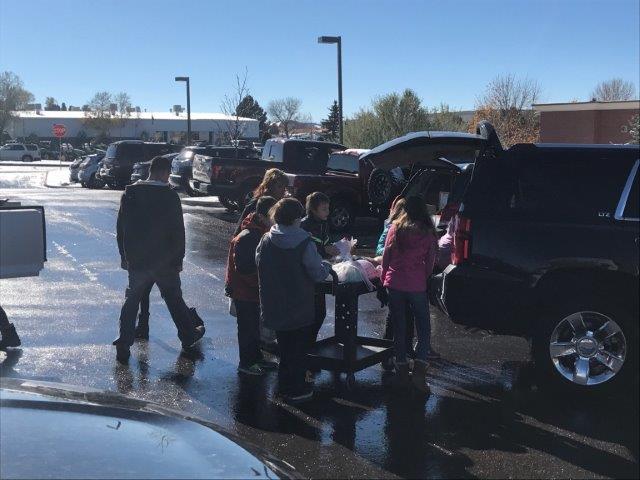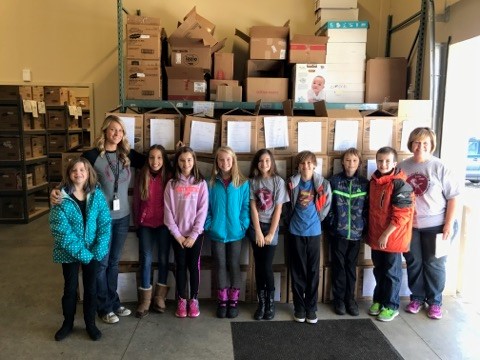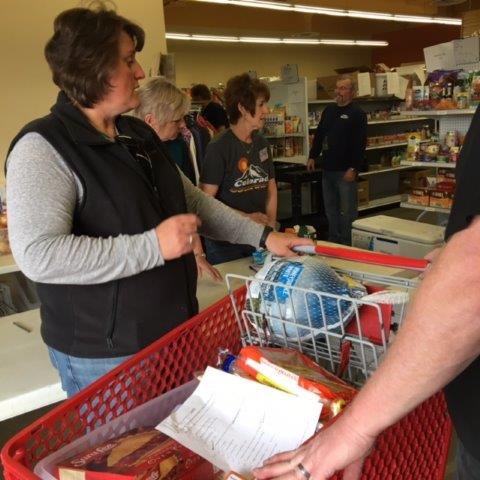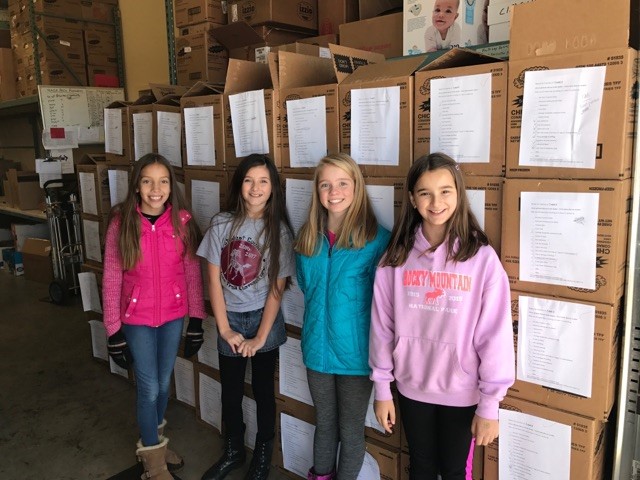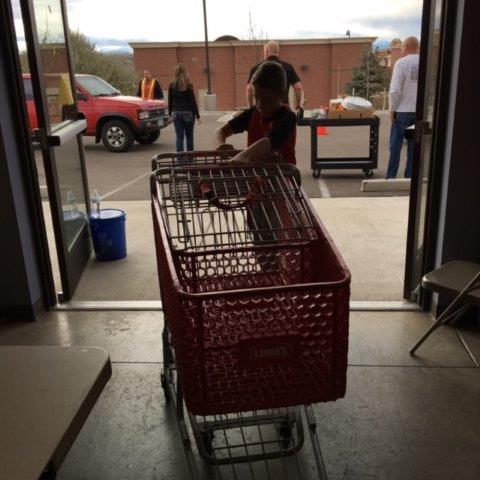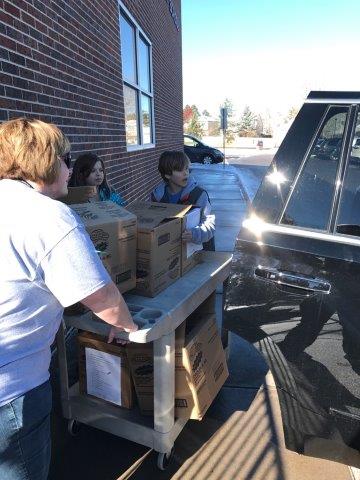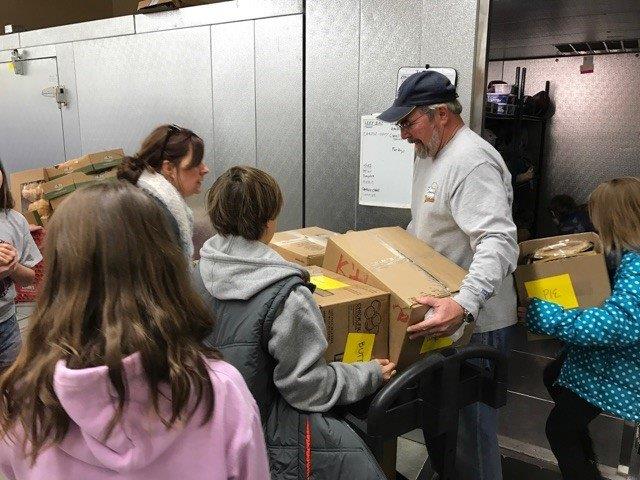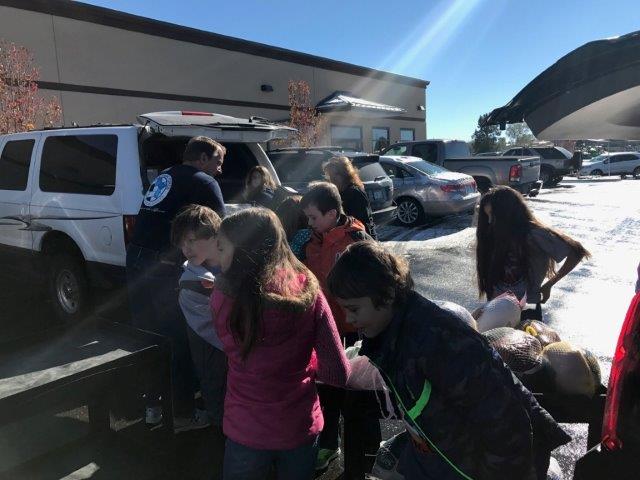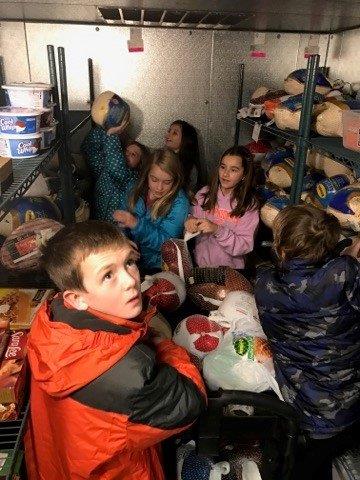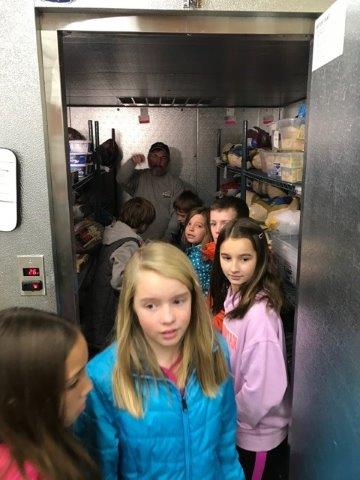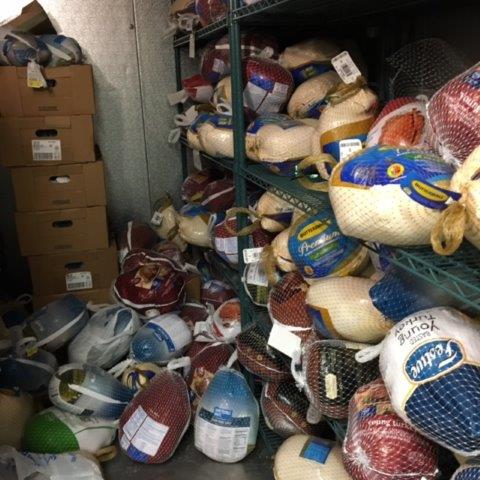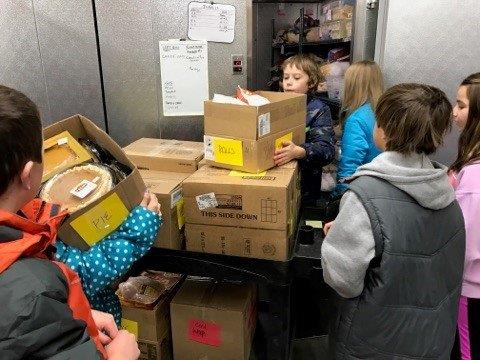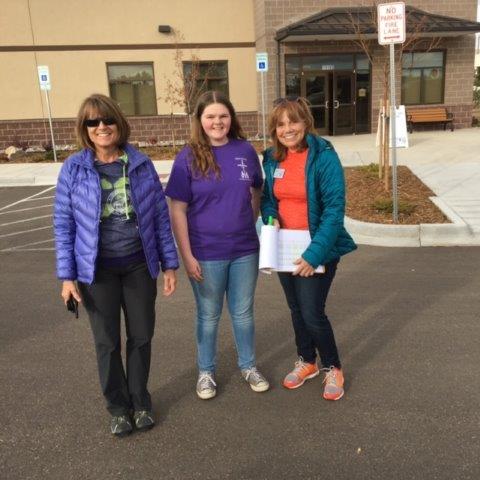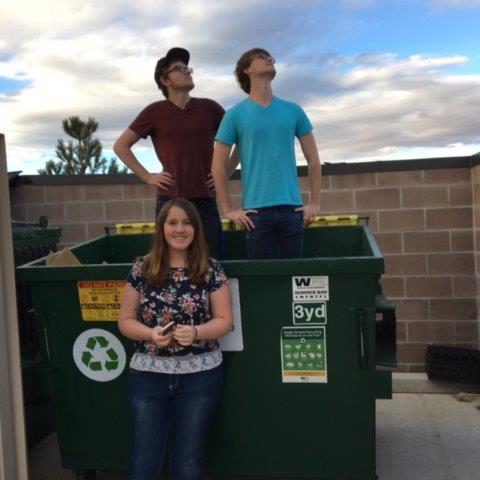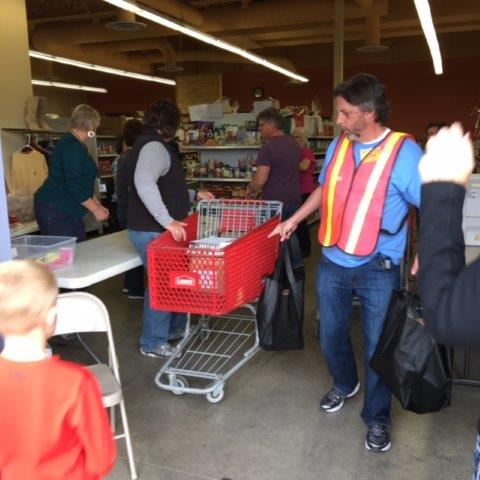 ---
Parker Car Club Raises $8000 For The Parker Task Force
Parker Cruisers Car Club Raises $8,000 for the Parker Task Force at the 8th Annual Car Fest during Parker Days.
On Sunday June 12, 2016, Pikes Peak Avenue was closed to the public and Parker Cruisers Car Club members arrived at 6:30 a.m. to begin preparations for the annual car show to benefit Parker Task Force. An hour later, entrants began to arrive. Muscle cars, classic cars, hot rods, pick-up trucks, Volkswagens and many other cars of nearly every vintage and genre parked and prepared for judging.
One hundred and forty-four vehicles registered for the car show which was staffed by over 30 volunteers and netted $8000.00 for the Task Force. The Car Fest committee hit the pavement and secured sponsorships which greatly increased proceeds from the event. Sponsors included:
Platinum: TSG Auto and Richie's Express Carwash
Gold: Barnet and Son Brewing, Parker Trailers, Les Schwab Tire, Big Dream LLC, Mr. Transmission/Pride Auto
Silver: O'Reilly Auto, Napa, Funugyz, UPS Store, Tynan's Volkswagen and Nissan, 5280 Martial Arts, Run Time Batteries
Bronze: Apex Jewelers, Epiphany Tatoo, Casa Mariachi, Parker Jeep Guy, Right Auto, Scanner One, Mopar Guy
In addition to sponsorships and vehicle registration fees, Car Fest T-shirts were sold and a $200 gift card donated by Car Toys was the top raffle prize. Awards were given in five categories and the Best in Show Award went to Judy and Mike Varra for their 1965 Chevy Malibu. This year a new award was added in honor of Graham Davis, a local boy with a rare genetic disorder whose Dad, Aaron Davis, is a member of the car club. Because Graham loves Volkswagens, the Super Graham award recognized the best Volkswagen in the show.
The Parker Task Force worked with the Car Fest organizers handling on-line registrations and other administrative details. Steve Budnack, Volunteer Chairman of the Parker Task Force said, "Thank you Parker Cruisers for your generous donation. Handling the paper work for the event was the easy job. The Task Force appreciates the hard work that went into putting together such a successful car show with record setting proceeds."
The Parker Cruisers car club welcomes all car guys and gals. For more information, see www.parkercruisers.com or follow the club on Facebook.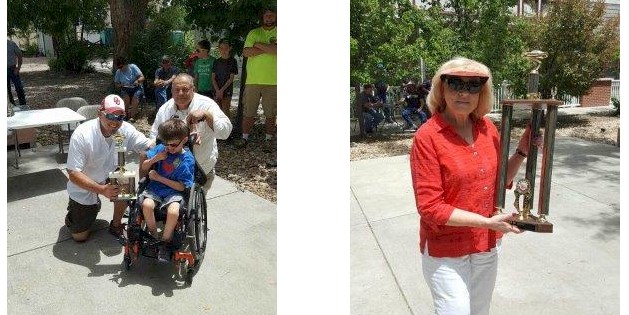 Left photo: Shown left to right are Terry Miller, winner of the Super Graham Award at the June 2016 Parker Cruisers Car Fest with Graham Davis, the inspiration for the award, along with Paul Valley. Terry's award winning vehicle is a 1962 VW 23 window bus.
Right photo: Judy Varra posing with the trophy for the Best in Show award that she and her husband Mike garnered with their 1965 Chevy Malibu.
The Parker Chronicle published a nice article about the event.
http://parkerchronicle.net/stories/Car-Fest-raises-money-spirits,229369
---
Copyright © 2016 by Parker Task Force For Human Services
all rights reserved.