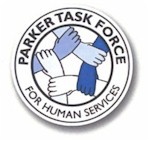 ---
Story of the Month Archive
---
PTF's Story of the Month – November 2011
by Jan Hastings
I received this email recently, and I asked permission to share it. Especially at this time of year, when we are all seeking the grace to be grateful and appreciative for what we have; to wake up to the real joys of living, to stop taking so much for granted, and to share our thankfulness with others. I thought it was especially poignant.
Dear Jan,

I want to tell you about a very moving story we heard in a church group that we attended. A few weeks ago our church held a series of sessions for support group activities. These sessions are meant to provide networking opportunities, encouragement, and resources to congregants experiencing difficulties. This week one of the couples told a story regarding the recent experiences that prompted their participation in the event.

They explained how they had both lost good jobs, recently, after struggling through downturns and downsizing for the last few years. Their income and ability to provide for their family had been decreasing over the last few years, despite their best efforts, and then hit rock bottom. They were months behind on their house payments and had come to accept the fact that they were going to lose their house to foreclosure. They had decided, as a family, that they had no choice but to move and live with Grandma and Grandpa; until they could get back on their feet. They felt like failures and had nowhere to turn. About that same time, they decided to attend church services, and it was just before these sessions were about to be kicked off. They made some friends, and learned about programs the church offered, such as the Deacon's Fund. They were also told about the Parker Task Force.

They told the group about the assistance they received from the Task Force, and how it helped them to understand that they were not alone with these and other problems. They spoke of the people they talked to on their visits to the Task Force, and explained their struggles and their frustration regarding sending out resumes to many companies, and still being unable to find work.

The Task Force Volunteers explained that they had to change their strategies and procedures for finding a job during these tough times. The PTF Volunteers were tough, but supportive, positive, and able to provide very useful resources. The emphasis was on the need to work - at anything, and to keep trying and networking. They explained that one or both of them might have to take on two or three jobs, for now, but that if they did, they would more than likely find long term work from the contacts they made.

The couple was reenergized, and followed the advice as well as utilizing the resources that were offered. Dad found multiple part time jobs. One of these led to full time employment, which has allowed him and his family to keep their home and to get back on their feet. Mom found part time employment that also allows them to do away with day care. They successfully eliminated several expenses that they came to realize were luxuries that they truly didn't need. These changes have allowed them to live more simply and happily on less income.

They said they wouldn't even recognize the people they spoke to at the Task Force, but they will always remember them, and the help they provided.

I thought you might like to hear this.
Yes I did!
---
PTF's Story of the Month – October 2011
By Cynthia Ellis
Most of us have heard of Oktoberfest and many of us have attended one of the festivals held around Colorado. We know that it celebrates German culture and there is always a lot of beer and brats, German music and dancing. But I never gave much thought as to why Oktoberfest is held, nor did I know much about the history of the festival. I was under the impression it was a celebration to signal the final harvest and a way to celebrate before winter moves in. So I decided to find out what Oktoberfest really means and I was a bit surprised to learn that it all started out as a wedding reception.
On October 12, 1810 in Munich, Germany, Crown Prince Ludwig married Therese of Sacony-Hildburghausen. The Prince invited the town of Munich to attend a celebration on the fields by the city gates. Some 40-thousand people joined the party that included singing, dancing and of course beer drinking. They also held a horse race for the Royals. Their anniversary was celebrated each year and it became a popular event. City leaders expanded the event in the region and a Bavarian agricultural show was added along with carnival rides and entertainers.
Oktoberfest is now the largest beer festival in the world and millions of tourists flock to Munich each year during the sixteen-day celebration. The festival kicks off after the Mayor Of Munich taps the first wooden keg of beer and proclaims, "O'zapft is" which means, "It's tapped". Of course there is plenty of traditional Bavarian food to go along with the famous Munich beer. A traditional grilled chicken is served along with other roasted meats and potato dumplings. Desserts include apple strudels and potato pancakes with sugared raisins. But the one thing I never could figure out is why is Oktoberfest held in September? It turns out the festival was moved to take advantage of the better weather at the end of September.
While Oktoberfest celebrates a joyous event in one couple's life more than 200 years ago, it's a good reminder for us to celebrate the everyday joys in our life. Reaching out to help your neighbors is one way to do that and the Parker Task Force is also there to help.
This is the time of the year that PTF gears up for our annual November food drive in conjunction with 9Cares, Colorado Shares and King Soopers. We also need help with the annual Thanksgiving dinner project and the annual Christmas
Adopt-A-Family program. Information about these programs can also be found on the Volunteer and Programs pages.
PTF could use your help and we promise you won't have to wear Lederhosen!
---
PTF's Story of the Month – September 2011
by Jan Hastings
What other people think of you is really none of your business.
I saw that statement on a bumper sticker. It made me think about all the time wasted wondering and worrying about what other people think - of me.
When you ponder, it does seem a colossal waste of time, energy and angst. I mean, there is so much going on these days that should truly worry us, it does seem awfully trivial to stress about others opinions of, well, us.
On the other hand, it does seem terribly important at times - don't you agree?
I decided to consult an expert. Lillianne, my five year old neighbor answered this way when I asked her if she ever wondered what other people were thinking about her.
"No."
Her more worldly-wise older sister, at the ripe old age of seven said, "I do."
I asked her why
She shrugged, twisted back and forth on one foot and said in almost a whisper. "I worry about it a lot. I want people to like me."
"I like you a lot." I said. She blushed.
"I don't." Lillianne offered.
I intervened to try and stop an impending ruckus just as mom called them in for dinner. Literally saved by the bell!
I wonder how much behavior is driven by that particular agonizing fear. It's something to think about anyway.
So I went on a search. Here is what I know now. There are millions and millions of words written on the subject. It was exhausting just looking at the lists. So, I compromised. I'm not sure how to soothe the fears of my seven year old friend, but for those of us a few years older, perhaps a short refresher is in order. Reading it again was nice. I hope you enjoy it as well...
Desiderata - by Max Ehrmann
Go placidly amid the noise and haste, and remember what peace there may be in silence.
As far as possible, without surrender, be on good terms with all persons. Speak your truth quietly and clearly; and listen to others, even to the dull and the ignorant, they too have their story. Avoid loud and aggressive persons, they are vexations to the spirit.
If you compare yourself with others, you may become vain and bitter; for always there will be greater and lesser persons than yourself. Enjoy your achievements as well as your plans. Keep interested in your own career, however humble; it is a real possession in the changing fortunes of time.
Exercise caution in your business affairs, for the world is full of trickery. But let this not blind you to what virtue there is; many persons strive for high ideals, and everywhere life is full of heroism. Be yourself. Especially, do not feign affection. Neither be cynical about love, for in the face of all aridity and disenchantment it is perennial as the grass.
Take kindly to the counsel of the years, gracefully surrendering the things of youth. Nurture strength of spirit to shield you in sudden misfortune. But do not distress yourself with imaginings. Many fears are born of fatigue and loneliness.
Beyond a wholesome discipline, be gentle with yourself. You are a child of the universe, no less than the trees and the stars; you have a right to be here. And whether or not it is clear to you, no doubt the universe is unfolding as it should.
Therefore be at peace with God, whatever you conceive Him to be, and whatever your labors and aspirations, in the noisy confusion of life, keep peace in your soul.
With all its sham, drudgery and broken dreams, it is still a beautiful world.
Be cheerful. Strive to be happy.
If you're interested, there is an interesting history of the poem on the internet. Enjoy.
And in the words of that most intelligent of persons, Unknown, I leave you with this.
Why compare yourself to others? No one in the entire world can do a better job of being you than you.
---
PTF's Story of the Month - August 2011
by Jan Hastings
In our office, we have a small plaque that reads:
IF YOU WANT TO SEE A MIRACLE
BE A MIRACLE
That got some of us to talking one day about miracles. Have you ever thought about it? How would you define it? We decided, after much discussion, that we would agree with the sentiment of Jon Bon Jovi.
"Miracles happen every day. Change your perception of what a miracle is and you'll see them all around you."
We hope you'll agree that these testimonials from our clients prove the point.
"Thank you all very much with all of the food items and especially taking care of the abscessed tooth. I feel a lot better. And also thank you for leading me in the right direction..."

"With many thanks to you for your kindness. Thanks for all your help!! God Bless."

"Thank you for your store and the way you helped us." (Written in crayon from a single dad's small daughter.)

"Thank you so much for all of your help and assistance with my rent. I appreciate your bringing all of the people and funds together and working with Salvation Army to get my case recognized on an emergency basis. I appreciate everything the Parker Task Force has done for me and my boys."

"We cannot even ever express our thanks enough to you! We are so very blessed from your efforts of giving. We have not had to buy groceries for several months now and can stay in our place and pay some bills. We thank God for you and for the time and effort we know you all give."

"Thank you all so much for what you do. Your selfless service and compassion for others in times of crisis brings great comfort to those of us that need your service. Blessings on you all."

"My family and I have been greatly helped and blessed by the PTF and the community that has made these blessings possible. Most recently you helped us again with much needed prescriptions and medical care. I don't think we would have survived without your help."

"I haven't gained weight, but the food we have received has prevented us from becoming a skinny bunch. A heartfelt thank you to you all. God will bless you."

"You will never know how much your help has meant to me and my family. Suffice it say you've saved a life."

"Everyone has been kind, helpful and understanding. Thank you, it's hard to ask for help sometimes."

"Thank you for never making me feel ashamed or somehow bad. I have never met an entire group of people with such overwhelming kindness and compassion."

"I believe Parker Task Force has help me out with all my problems in more ways I can thank them excilent service excilent people my friends" (From one of our mentally challenged adult clients.)

"Your services and help were a literal life saver! The whole experience has been made easier with the kindness of the volunteers."

"Parker Task Force treats individuals with dignity and kindness. They have helped me and others tremendously. I can't thank you enough. I'm very blessed to have found the care I needed here."

"I'm too overwhelmed to say anything but - you rock!"
And, at the end of a twelve hour food drive day. That makes it worthwhile.
Thanks to all of you who help us give our hearts and help to the least, the lost, the lonely and the last among us. We love what we do. We can't do it alone.
---
PTF's Story of the Month – July 2011
by Jan Hastings
I overheard a parent scold her child the other day. "Quit dreaming!" She barked. "Get busy and do something useful!" It made me sad. I'm one of those folks who firmly believe that dreaming is not only useful, but essential to a well thought out and actualized life. I wanted to go over and hug that baby and tell him to dream with all his might and keep on doing it until the day he died. Of course I didn't. We don't do things like that. Right? Since I can't get it out of my mind, I'm thinking now that I should have. The saddest part, I'll never know, and he'll never know another dreamer is out there cheering him on.
A few days ago, I was waiting with my mom in yet another doctor's office, paging through magazines that apparently are intended to age right along with their geriatric patients. I gave up on one and picked up a 2002 copy of O Magazine. Imagine my delight when I read this from Oprah Winfrey:
The key to realizing a dream is to focus not on success but significance - and then even the small steps and little victories along your path will take on greater meaning. The aim of life is self-development. To realize one's nature perfectly - that is what each of us is here for.
As we help clients work through the issues that are negatively impacting their lives, we often ask them to imagine the life they want to live. What does it look like, sound like, feel like? We ask them to focus and be as specific as possible about those things that they would change or fix. We ask them to formulate a plan and we start detailing the steps they will have to take to start putting that plan into action. And yes, you could substitute the word dream there quite easily. But just because it's a dream doesn't mean it's a worthless fantasy. Dreaming about or imagining yourself in the "new you" mode strengthens your desire and provides fuel for the energy you need to get moving and keep moving forward. Dreams are powerful if we harness the energy that is there for us.
Skeptical? Consider M. An abandoned young woman with a tiny baby. She came home from work one day and found that the entire contents of the apartment, the car, the money in the bank and her husband were gone. She had the contents of her purse, a baby and the clothes on her back. He even took the diapers. She figured he sold what he could along the way as he fled. We took care of the immediate needs and with the help of some others, assisted her along to get resettled and healed.
One day as we were working on a few issues with day care, I asked her what she had always dreamed her life would be like. She said, "What difference does it make?" I replied that it's never too late to start over. Re-parent yourself and have a happy childhood. Plan for a future with promise. Realize a dream. With tears in her eyes, she whispered. "I always dreamed of being a nurse. It's all I ever wanted. Then I got sidetracked with D and now look at me. My family doesn't care. I can't do it alone."
That's true. Nobody can.
"I am looking at you. What I see is an intelligent, lovely young woman who is capable of doing whatever she wants." She stared at me. "You don't believe me?" I asked. "No one ever said that to me before." She continued to stare. "You're thinking about it aren't you?" I asked her. "Yes, I can't believe it but I am!"
That little conversation launched a journey that took over two and a half years. Some set-backs, some tears, some days when that light just wouldn't shine, but she never gave up. And just this week, she graduated with honors. She is already working full time and there's a toddler's smudge print on her degree. We closed her file. She doesn't need us anymore. She made it and is thriving and so is her child.
M's focus on her dream and hard work was an amazing formula for success. We miss seeing her here. Her spirit is lovely and we can only hope, contagious.
---
PTF's Story of the Month - June 2011
by Jan Hastings
I am a big fan of Julia Cameron. Her writings are unfailingly insightful and encouraging. She can zero in on the demons that plague us all, sometimes paralyzing us into inaction. Julia can spin tales and thoughts that helps you put them firmly in their place and get you moving in positive directions once again. Always a good thing.
I sometimes get very frustrated working with clients at PTF who just can't seem to move - at all. Many refuse to talk with any degree of seriousness and are especially resistant to problem solving, behavioral changes or an honest exploration of attitudes and beliefs that are keeping them in a dependent or self-destructive state. Some voice frustration at what they see as an unwanted intrusion into their lives demanding the goods and services they feel they are "entitled" to, no questions asked. No can do. Some are miffed. Some are confused. Some leave with no services. Some continue to wrestle with those demons for a time before they get with the program. Some embrace the partnership immediately, join in, do the hard work and get on with it. That's when the rewards pile up - for everyone.
A group of people came to visit PTF who had just closed their food bank in despair after being overwhelmed with needy clients. They were looking for guidance telling us that, "nothing ever gets any better." They were quickly put off by the hard work they saw evident in our operation. They were convinced there had to be an easier way and some silver bullet out there that would allow them to function minimally, but achieve great things at the same time, a malaise that seems to permeate much of our society. When someone is looking for answers to why their efforts failed, they should always first examine their underlying motivation. If they examine and understand, it saves everybody a lot of time.
They asked, "Why do you make it so hard? Why do people have to fill out forms and be interviewed every time they're here? Why don't you just give people what they need and want? Hand them a bag of food and move on." Our answer? Because all that becomes is a revolving door of dependence that solves no problems, builds no bridges, moves no mountains, cures no addictions, mends no hearts or relationships, allows underlying issues to continue to fester and resolves only short term issues - short term. Worse, as the short term fix unravels, as it inevitably will, the frustration, anger and despair mount. Problems that may have been addressed successfully many times spiral out of control.
When a client family comes to PTF, they generally are in crisis or have pressing issues that need immediate attention which we address. But in almost every instance there are other tigers lurking in the bushes that require a bit more patience and work to coax out into the open, corral and tame. It takes courage. It takes commitment. It takes trust. It's worth it.
Which leads me back to Julia. She quotes Keshavan Nair in one of her creative writing books. He writes: "With courage you will dare to take risks, have the strength to be compassionate and the wisdom to be humble. Courage is the foundation of integrity."
In another section of that same volume focusing on creative problem solving, she writes:
"Many of us see God as a stern parent who is disapproving and punishing. Thinking like this is grounded in the toxic old idea that God's will for us and our will for us are at opposite ends of the table….Think a new notion...
Looking at God's creation, it is pretty clear that the Creator did not know when to stop. There is not one pink flower, or even fifty pink flowers, but hundreds. Snowflakes, of course, are the ultimate exercise in sheer creative glee. No two alike. This Creator looks suspiciously like someone who just might send us support for our creative ventures.
It may seem like we're being conned. The God who holds abundance and dignity, who holds a million possibilities, the key to every door? This God can sound suspiciously like a flimflam man. But you may believe.
God wants us to be happy, joyous and free…wait, wait and listen for the still small voice waiting in your soul to whisper, 'You're enough.' "
And when you hear it, you'll know that your possibilities are bound to your own design. It's a lot of responsibility. But then again, it's your life and it's worth it.
---
PTF's Story of the Month – May 2011
by Jan Hastings
I opened up an email the other day. There was a message from a friend that I had asked for an opinion. It said, "I like your story except for the ending." I typed back. "What's wrong with the ending?" He replied, "It should be closer to the beginning." Well! I was saved from getting too knotted up with this when I was needed to work with a client. I took a deep steadying breath, put it behind me and got busy.
As we started working through the various issues and problems she was currently facing, the client became more and more frustrated that nothing seemed to be working out for her. She blurted out, "the right answer has to be out there somewhere!"
Do you believe in serendipity? I do. Because her outburst caused me to remember something that I had studied long ago. Based on that recollection, I asked her if perhaps she was willing to rethink the question, change her focus. I'm used to people looking at me as if I've gone round the bend, but she was so stunned it made me laugh. "I don't understand," she said. "Well," I explained, "often, the answers you get depend on the question you ask, or how you ask it. For instance, with your son. How about we change the question from, how do I stop his bad behavior to, how do I encourage him to act responsibly? This changes your approach from punishing the offender to rewarding good behavior." She was skeptical. I plowed on.
"Right now your home is a constant battleground right?" She sadly nodded. "Alright, let's try and change that, calm things down. I went on to advise that she enlist the aid of professionals and apply to a County program that specializes in working with families in crisis. PTF does the referral. She agreed and we did the necessary paperwork. One of the ways the program works is that the counselors invite everyone involved in the teen's life in a pivotal role to participate. In that way, all the key players are knowledgeable and committed to the success of the program goals.
She also accepted our advice to seek additional counseling for herself and enlist in a parenting class at her church. Her son was also enrolled in a church sponsored clinic for teens. It remained a rocky road for several weeks, but eventually the adversarial relationship eased enough that they could actually talk to one another again. At first, only with the assistance of counselors, but finally they found their way. Today, the young man is excelling in school, has a job and has plans for college. Because mom's stress level eased as well, her health and work issues also turned around for the better.
After she left that day, I sat and thought. Where do we learn to think? Who or what influenced us? When do we decide that there is just one right answer? To anything? All of this musing made me determined to dig out the books from that course I took several years ago. After I recovered from the sneezing fit, having raised a lot of dust, I started paging through the course materials. Sure enough, there was an entire section titled: The Right Answer. In it, Roger von Oech, Ph.D, wrote:
The Chalk Dot
"When I was a sophomore in high school, my English teacher put a small chalk dot on the blackboard. He asked the class what it was. A few seconds passed and then someone said, 'A chalk dot on the blackboard.' The rest of the class seemed relieved that the obvious had been stated, and no one else had anything more to say. 'I'm surprised at you,' the teacher told the class. 'I did the same exercise yesterday with a group of kindergartners and they thought of fifty different things the chalk mark could be: an owl's eye, the top of a telephone pole, a star, a pebble, a squashed bug, and so on. They really had their imaginations in high gear.'

In the ten year period between kindergarten and high school, not only had we learned how to find the right answer, we had also lost the ability to look for more than one right answer. We had learned how to be specific, but had lost much of our imaginative power. As noted educator Neil Postman has remarked, 'Children enter school as question marks and leave as periods'.

He went on to say that: "… the "right answer" approach becomes deeply ingrained in our thinking. This may be fine for some mathematical problems where there is, in fact, only one right answer. The difficulty is that most of life doesn't present itself in this way. Life is ambiguous; there are many right answers - all depending on what you are looking for. But if you think there is only one right answer, then you will stop looking as soon as you find one."

He goes on to discuss many ideas to foster creative thinking and the search for "other" right answers. He wrote that one sure fired way to help people think differently is to ask them questions like: "How would furniture be designed if our knees bent the other way?" Or, "What are three things you feel totally neutral about?" He also ended the chapter with this from Emile Chartier.
Nothing is more dangerous than an idea when it is the only one you have.
So, after all of that I was able to think differently about that email. I was also able to creatively change, shorten and improve the story. And, I was able to thank him for his use of humor to make his point gently. It was a great nudge for me to stay on track in my pursuit of a life of graciousness and kindness. For that, I give thanks for a client who helped me reorganize my questions as well. I suppose we all need a little reminder from time to time.
---
PTF's Story of the Month – April 2011
by Jan Hastings
I once knew a quite special young lady. God blessed her in many ways, as is true for all of us; but her unique beauty nestled in a heart full of boundless compassion. One lovely day, this tiny angel saw a program describing the loneliness, pain and fear being experienced by so many in our current socio-economic times. She was especially upset about those who were homeless, cold and hungry. She looked around her nice home and felt the warmth of the sun shining through the big picture window. She pondered as she sat in that light about what she should do.
A bit of time went by and still she sat with her little face resting in her hands, elbows on knees. The sun moved and she didn't notice. Then up she jumped and with a resolute toss of her red curls and a firm set to her little chin, she started creating various fundraisers. She made quite a mess with poster board, crayons, glue, glitter and the like. Her mom and dad were a bit taken aback by her determination and dedication, but decided to support her efforts - right after she helped clean up, of course.
One day, after much hard work, she declared that she had collected "just about all of the extra money left in the country!" She presented PTF with her gift of $13.27 in pennies, nickels, dimes and quarters. She could barely lift the jar. She instructed me firmly at the end of her rather long and involved story about her recent efforts with this: "Now you use this and fix things for those people please! I wasn't exactly sure where to find the poor people. Daddy told me that you know." Her dad filled me in on the whole story as another volunteer showed her around PTF a bit. She told me again as they left "you should be alright now". She was so serious and so cute. To my credit, I think, I solemnly thanked her and told her that she had been a great help. I got a big hug. I didn't even chuckle until they were safely down the street.
A few months later I saw this little girl again. She was upset, indignant.
"Why do you have a story in here?" she demanded, waving the church bulletin at me. "Daddy says you're the guest speaker." I found it difficult to answer as she stamped her foot and yelled out, "I already took care of that!" Oh my.
Her mom and dad rushed across the room, horrified. "I'm so sorry," he stammered. "She saw the PTF logo in the bulletin and just can't understand why." Before I could say anything, she squeezed in between us, her face looking up at me. "Are you telling me there's more?" "Yes, I'm afraid so." I answered. "But your gift helped lots and lots of people. You're very special." I could tell she wasn't sold. I didn't know what else to say, when she made a decision and a proposal of sorts.
"I think you probably need me to show you how to get some more money and stuff. You don't seem to being doing it good."
I was trying not to laugh. Her parents were looking for a place to hide.
So, she became part of my presentation. And she did "do it good".
---
PTF's Story of the Month – March 2011
by Jan Hastings
We recently had the opportunity to celebrate an exciting milestone in a client's recovery. She is a young woman who has struggled with the impacts of living in a dysfunctional family and a school system that pushed her along regardless of her poor performance and behavioral problems. She finally dropped out in her Junior year. Her parents didn't care and no one else in her life intervened to encourage her to stay. She was "couch surfing" with friends, but fast approaching the end of their generosity. Her parents informed her in no uncertain terms that she was not welcome back. She felt defeated and unloved. She was hungry, lonely and depressed. She knocked on our door.
After some trial and error, many tribulations, angry tears and frustration we found a tiny light glimmering at the end of a long tunnel. Amazingly, she found the fortitude to try one more time and entered a work study program. It was tough. Her skills, as well as her self esteem and sense of personal power were minimal. But, she believed us when we told her she could succeed if she would just stay tough. And she did! She came to see us just last week with a grin and a diploma for her newly earned GED! She also received her promised raise and a small promotion. While this accomplishment might not seem like much to some, for this young lady it meant that a whole new world of possibilities was suddenly open to her. Her pride and newly found optimism was awesome. A small victory perhaps in the grand scheme of things. But I have come to trust that it is those small victories, little kindnesses, warm hugs just when most needed, or that willingness to continue to believe when it seems rather pointless, that makes PTF the success that it is.
It reminded me of reading about Mother Teresa. She once said, "We can do no great things; only small things with great love." Yes, that sums it up quite nicely.
Then I found this. In one of his stories, Robert Fulghum wrote of her.
No shah or president or king or general or scientist or pope; no banker or merchant or cartel or oil company or ayatollah holds the key to as much power as she has. None is as rich. For hers is the invincible weapon against the evils of this earth: the caring heart. And hers are the everlasting riches of this life: the wealth of the compassionate spirit.
To cut through the smog of helpless cynicism, to take only the tool of uncompromising love; to make manifest the capacity for healing humanity's wounds; to make the story of the Good Samaritan a living reality; and to live so true a life as to shine out from the back streets of Calcutta takes courage and faith we cannot admit in ourselves and cannot be without.
The eloquence of her life speaks to me. And I am chastised and blessed at the same time. I do not believe one person can do much in this world. Yet there she stands...in the center of great contradictory notions and strong forces that shape human destiny.
The contradictions of her life and faith are nothing compared to my own. And while I wrestle with frustration about the impotence of the individual, she goes right on changing the world. While I wish for more power and resources, she uses her power and resources to do what she can do at that moment.
She upsets me, disturbs me, shames me. What does she have that I do not?
If ever there is truly peace on earth, goodwill to men, it will be because of women like Mother Teresa. Peace is not something you wish for; it's something you make, something you do, something you are, and something you give away!
Many thanks to everyone who supports and participates in making PTF an awesome place of care and healing where small things truly are done with great love.
Blessings are sweeter when they are shared.
---
PTF's Story of the Month – February 2011
by Jan Hastings
Do you believe in second chances? What would the parameters of your patience be if you answered affirmatively? Should there be parameters? Limits? An end to patience? Where does "tough love" fit into the equation?
Ralph Waldo Emerson once wrote: What lies behind us and what lies before us are tiny matters, compared to what lies within us. If we believe as he did, we should strive always to mine for those gems. Never give up. It is easier said than done. Both when you are considering picking yourself up and dusting yourself off one more time, or when providing services to assist others.
We were recently given such a challenge at PTF. The courts called and presented us with an opportunity to assist them with a dilemma. They had a couple of youngsters, siblings, who were in trouble yet again. Under 13, chronic offenders for petty theft and mischief, the court was out of options and in no mood to "coddle" them further. They had however, been moved to try one more time by a desperate plea from their single father. We were the court's last call. No other service agencies would accept them for community service. They were labeled as incorrigible, were too young and had too many offenses to even be considered. PTF decided to give them that one last chance.
They had many long hours to complete. They were wary and quiet. They learned the process. They were hard workers. They were always polite. They became "the kids." Part of the team. Part of the volunteer family. When they completed their hours there were obvious changes in their demeanor. The courts couldn't believe it. They haven't been in trouble since.
The Talmud says: Every blade of grass has its Angel that bends over it and whispers, "Grow, grow."
It is nice to know that at PTF the Angel's whispers can be heard.
---
PTF's Story of the Month – January 2011
By Jan Hastings
Eleanor Roosevelt once said, "No one can make you feel inferior without your permission." She was right. Mark Twain said, "A man cannot be comfortable without his own approval."
Julia Cameron wrote: Among our culture's many toxic myths is yet another one, the idea that there is a magic insiders' club that determines who makes it and who doesn't. "It's all politics," you'll hear disgruntled people say. "It's all who you know, not what you do." This is a seductive block. If the game is really rigged, why even bother to try? If you have to know the "right people" why try to do the real work? "They" are against you anyway.
But who are "they"?
They are our own ideas, our fears or misapprehensions, our predetermined ceilings for our worth....
So who are "they" again? They are our perceptions that some people have more power than we do. To be precise, we believe that some people have the power to say yes or no to our dreams.....
So much energy is wasted knocking on doors that won't open and refusing to walk through others that open to the touch. We pound on the door to certain establishments, wanting someone, the right someone, to open the door, invite us in, and certify us. We crave a stamp of approval we are meant to give to ourselves. Ironically, when we all give ourselves, by our own hand, the dignity we crave and the right to support and validate ourselves, so many locked doors mysteriously open.
Many times as I watch clients struggle with believing in themselves; that they can succeed; work themselves out of the situation they are in; or, simply find some peace or happiness I remember these words. All too often I hear phrases or watch body language that tells me that they have given their power away. And, as long as anyone believes that accessing what they need or want is some else's job they don't have to do for themselves. More, they can continue to believe that they can't succeed - at anything. They get stuck. Sometimes our job is to pry them loose. See if we can encourage them to fly. To try at least. A friend of mine once sent me a plaque that reads: What would you do if you knew you could not fail? What indeed?
Dolly Parton said, "I'm not going to limit myself because people won't accept the fact that I can do something else."
Joseph Campbell said, "You've got to find the force inside you." And Cicero said, "Nobody can give you wiser advice than yourself."
I think they are all on to something.
---
PTF's Story of the Month – December 2010
By Jan Hastings
There is an old story in the Middle East regarding a noble knight who was out riding one day. He was quite grand and sat upon a large and beautiful horse. He came upon a very small sparrow lying upside down in the middle of the road. He stopped next to the sparrow and leaned out over his saddle.
"What is it exactly that you're doing, lying there in the road like that?" he inquired.
The sparrow replied. "I heard that the heavens were going to fall."
The knight laughed uproariously. "And I suppose you think that your puny little legs can hold up the heavens?" he scoffed quite rudely.
"One does what one can," replied the sparrow. "One does what one can."
All of us must ask ourselves a simple question. Not what is there to do? But instead, what can I do? Amazing things can be done by dedicated and focused individuals. Even more amazing things can happen when individuals all come together doing whatever they can with the love, faith and compassion of that one small sparrow.
As we move through Halloween and Thanksgiving and all of the associated festivities, we can easily find ourselves becoming worn out and overwhelmed by the Christmas holiday season. If we are not careful, perspective can become a long lost dream as we feel our joy draining out and the stress piling on. Imagine the strain our families in crisis must feel when fulfilling even the smallest need for their family is a constant struggle. Then consider what is stressing you out. Any comparison? If not, perhaps it is time to ask, what can I do? The answer just might surprise you.
---
PTF's Story of the Month – November 2010
By Jan Hastings
I have a friend who repeats this thought from Ernest Holmes every morning as he finishes up his prayers and his affirmations. He believes that it helps him stay centered and focused as he maneuvers through his day.
Today I do affirm that I am Divinely guided. There is That within which knows what to do and how to do it, and It compels me to act on what It knows.
One of the first things to do is learn to accept, and to expect this Power to flow through everything I do.
Today I live in the quiet, joyous expectation of good.
I was listening quietly to a client complain about virtually everything and everyone in her life. Nothing was going right. Nothing was good. Nothing would ever be happy again. When she paused, I mentioned that I thought she was pretty negative and perhaps we ought to consider a few of the blessings in her life. She rather sarcastically pointed out that counting her blessings to cheer herself up a bit was a tired cliché. Well perhaps. But that doesn't stop it from working, right? She didn't buy it.
It is why, I think, that these two notes received later that same day left such a nice glow:
"The Parker Task Force is an amazing organization, well run, incredibly useful, and such a bright spot in Parker's outreach to those in need. We have used your service during two different periods of financial crisis over a period of five years and I have always been greeted by the volunteer staff with a cheerful welcome and have been treated with the utmost respect in a friendly, caring atmosphere. It is humbling being on the receiving end of charity, and the Parker Task Force staff has always made me feel as though I am making their day rather than the other way around."
"To the wonderful people at Parker Food Bank - you never expect to be in need, you always assume you can take care of your family. It's good to know there are amazing people like you that devote your time and energy for people that have come across misfortune. I want to thank you deeply, and let you know that we are so grateful.
The Parker Task Force rocks. We do serve in the joyous expectation of good. We don't always do it quietly however.
---
PTF's Story of the Month - October 2010
By Jan Hastings
Quite some time ago, a friend of mine who had seen many troubles over the years, sent me a cartoon picture. It showed a small figure, holding a rather large umbrella, over a tiny flower blooming away in a little patch of dry grass as a snowstorm raged around it. There was no caption or words, just the picture. On it she had printed, "You" with an arrow pointing to the small figure holding the umbrella. She had printed "Me" with an arrow pointing to the flower. That picture is among my few treasured possessions. I believe it is the most eloquent thank you note I've ever received. I take it out and look at it whenever I need a pick me up. On those days when it doesn't seem worth even trying anymore, it always reminds me that the joy, healing and hope are not always apparent, but are always present. Or at least, possible. Some days it takes a little more faith than others.
As we all struggle to live our lives with as much grace as possible, I often reflect on the role humor can play. I mean, after all, when you think about it, life can be darned ridiculous sometimes. Or as my friend put it one day as she was summing up a total disaster that would take her weeks to correct at work. "The whole situation just slid right off the edge into total absurdity. You couldn't have made this up!" And then she laughed. A deep, loud, prolonged bellow of a laugh. I would drive miles just to hear it. (I hate to drive.)
One day recently a group of friends got together, and for some reason this usually positive group, started complaining about everything. Without thinking I said, "let's play the it can always be worse game!" So, we took one complaint. One woman had shared that she was "stuck" taking her two young nieces along to Play Land along with her own two small children. It didn't take long for the 'situation' to become fairly desperate as each woman built upon the story making it worse and worse. When one of us said, "Okay, she's at Play Land with four small children under six, nine months pregnant, two weeks over due, out of diapers with a dead cell phone battery and her labor starts," the game ended amid gales of laughter. So you see, it could always be worse. Believe it.
I am putting together a book of wisdom to help me as I journey along. One of my favorites is:
Blessed Are They Who Can Laugh At Themselves
For They Shall Never Cease To Be Amused
And when you do laugh, make it a good one.
---
PTF's Story of the Month - September 2010
By Jan Hastings
Not long ago a woman who had been a client for several months started to cry as we were talking over her current situation. Her life had been becoming progressively better, but it had been a tough and sometimes bitter road to travel. She smiled through her tears as she explained that they were tears of appreciation.
She went on to explain that gratitude, or an attitude of appreciation for what she did have, had never been a part of her "style." Her belief had been that she deserved everything good about her life and in truth, deserved more. Set backs or problems were met with anger. "Mine was not a life of grace or patience," she explained. "My pursuit of happiness was almost manic, and I expected bounty to fall into my lap with little or no effort on my part. It was quite a moment when I realized what a selfish fool I was. I had blundered through my life creating not joy, or harmony, or happiness for myself or others, in fact, quite the opposite."
She seemed to be almost talking to herself as she continued. "I went to a seminar a few weeks ago on personal growth, responsibility and inner joy. At the end, the speaker summed up this way: The magic happens only after the acceptance and hard work. You have a right to nothing. Perhaps that is what most of us miss." She went on to say. "I haven't told you and the volunteers here enough how much I appreciate your help. Without you, I would have been homeless and so many other bumps along the way were smoothed out by your kindness and generosity. Thank you." We cried together.
Later, I reflected on something I remembered from school about Benjamin Franklin. In Poor Richard's Almanac he wrote: The noblest question is the world is, What Good May I Do In It? I think we should all ask ourselves that question. I think we should at least try.
---
PTF's Story of the Month - August 2010
By Jan Hastings
One of the themes that runs through our discussions at PTF is the difference between what we want and what we truly need. It continues to amaze us that even in these economic times, people seem confused and simply do not see the importance of recognizing the distinction between the two.
It was interesting therefore, to see an article that was recently circulated around the internet regarding the new un-material person. It seems there is a movement afoot to encourage people to take a hard look at what they really need to live. One advocate argues that any person can whittle that list down to 100 things. That list includes everything you own from your socks to your vehicle and home. 100 things. That's it. Could you do it? What would be on your list? That same advocate argues for a hard look at the choices you make around spending for entertainment, education, etc. The question is: What can each individual do to streamline their lives and therefore reduce their financial and emotional stress?
Others say that perhaps just 100 items is a bit restrictive and encourage people instead to make a full list with four columns:
• What I Need;
• Needed Items - What Size and How Many? (In other words, how much is enough?);
• What I Have/Do That I Don't Really Need;
• What I'm Willing to Stop/Part With.
Once that list is complete, the next step is to proceed to downsize/purge/re-group.
Testimonials from families and individuals who have completed this exercise or are involved in the process, discuss the sense of freedom, burdens lifted, stress reduced and amazingly enough, how their debt decreases and then disappears as they begin to reject the mindless acquisition of "stuff and status." I decided to challenge myself to pick one item per day to remove from my home (I'm lousy at lists). It has been an amazing process to discover how many things I find that I am more than willing to part with, and actually can't figure out why I still have them. It has been another whole soul-wrenching exercise to part with other things. I have asked myself questions I didn't think I ever would. How many pairs of jeans do I need? What activities am I willing to stop or modify?
My granny used to tell me that "one man's trash is another man's treasure." I'm hoping someone out there will treasure what I no longer need and I no longer count on to make me happy. We will continue to encourage our clients to ponder these ideas as well, and factor the big question so that every purchase/life choice from now on is truly informed, intentional and fits a life plan that is sustainable and happy.
---
PTF's Story of the Month - July 2010
By Jan Hastings
Not long ago, I checked the PTF email. A routine job each morning that seldom generates any surprises. This particular day was no exception. I did get a small chuckle when I opened a notice regarding a PayPal donation. The amount was for exactly $8.77. I tried to imagine the story behind this donation. PTF receives many touching donations of odd amounts. The little girl who solemnly turned over her profits of $4.25 from a lemonade stand. The young man who decided to donate his allowance for a swim day at the water park. The widow who donates $5.00 each month. Turns out, the mystery was solved the next day when an elderly volunteer told me a story. It seems that her daughter and son-in-law have an iron clad rule in their household. Each of their children, as do they, save 10% of any money they earn either via their allowance or by doing other work such as baby-sitting. They must also tithe 10% and they are free to manage the remaining sum, within parental guidelines of course. Her grandson had earned money by mowing a few lawns and by doing his assigned chores for his allowance. He chose PTF for his 10% tithe. Being a budding and precise mathematician, he donated exactly the precise amount. This time I cheered. What a wonderful life lesson and touching family tradition. Every time I open a new PayPal donation, I wonder about the story behind the donation. Hearts touching hearts. That's PTF legacy.
---
Copyright © 2013 by Parker Task Force For Human Services
all rights reserved.
Page last modified September 14, 2015