---
About Us


The Parker Task Force is dedicated to providing individuals and families in our community with food, limited financial assistance and other support services to help them become self-sufficient. These services will be delivered with compassion, dignity and respect by our 100% volunteer staff.


► Location & Hours
► FAQ (Frequently Asked Questions)

► Funding

► Speakers

► PTF Standards of Business & Conduct
(A copy is available on our "Download" page).

► PTF Non-Discrimination Policy
(A copy is available on our "Download" page).

► IRS Form 990
A copy is available is for inspection at the PTF office or the IRS. Our non-profit registration information is available from the Colorado Secretary of State's Office.


Best Local Non-Profit Organization
Parker Task Force
Take a Video Tour of the Parker Task Force
---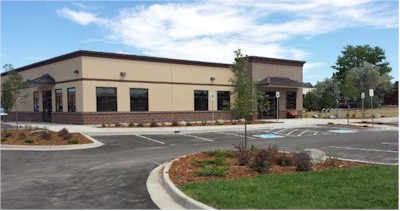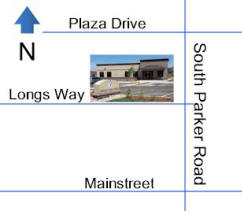 Parker Task Force For Human Services
19105 Longs Way
Parker, CO 80134
Phone: 303-841-3460
FAX: 303-840-3912
Email: foodbank@parkertaskforce.org
Parker Task Force is open on Tuesday, Wednesday, Friday and Saturday from 9:00 am until 1:00 pm. Clients, as usual, must be here no later than 11:30 to receive services. We are closed on Sunday, Monday and Thursday.
---
Food Bank
PTF has a food bank among the services that it provides. All non-perishable food is donated through local food drives by churches, schools, businesses, social organizations, grocery stores, and by donations from individuals within the community. PTF purchases perishable food from financial donations.
In addition, PTF runs a monthly food drive generally on the 3rd Saturday of the month. Calendar. This monthly food drive has been successfully run every month for many consecutive years. A large portion of the food in our food bank comes from these drives.
Emergency Assistance
All monies, when allocated to assist a family in crisis, are paid directly to the companies involved. Limited financial assistance will be considered for those in need after an in-depth interview and with all appropriate documentation in order. Homeless clients will be counseled and assistance will be provided as appropriate.
Referrals to Other Agencies
We work in collaboration with many social service agencies. These additional services are reviewed with all clients. PTF maintains an informative Resource Board and all clients are given a Resource Guide for their reference. The Resource Guide covers a variety of subjects.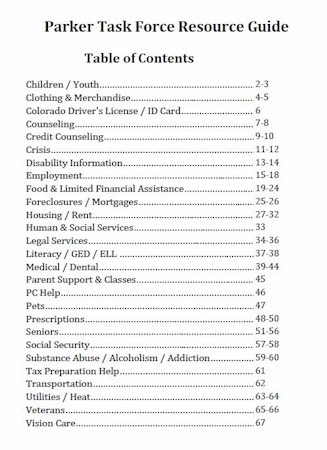 Job and Resource Boards
The Job Board is updated twice weekly and details jobs that are local in Parker and/or within a 10-12 mile radius. Open to the public any time that PTF is open.

The Resource Board has information regarding a wide range of topics and services designed to assist clients with issues that are impacting their lives. Open to the public any time that PTF is open.

Holiday Programs
Holidays can be a cause of special stress for our client families. We coordinate with various organizations and individuals in the community to provide special meals and various additional items. More Information
Thanksgiving
Meals are provided to client families to take home and prepare. More Information
Christmas
Adopt-A-Family (AAF) More information.
Easter
Easter Baskets for children.
---

Client Eligibility and Requirements
Clients must reside in our service area of Parker, Elizabeth or Franktown. Clients must also provide at the first visit and every subsequent visit thereafter:
Proof of residency must be dated within the last 30 days. This proof must be a legal piece of mail and show the street or service address. Mail with P.O. Box numbers only does not qualify.

Social Security Cards for every member of the family who will be receiving assistance. (Note: Once these are verified at the first visit they will not be needed in subsequent visits.)

Current picture ID.
PTF has no provisions for unlimited help. We are a short term crisis intervention agency. It is our stated mission to prevent homelessness by providing assistance to families in crisis. Clients are granted ten (10) lifetime visits. They may use these visits at their discretion. Extensions are possible. If clients apply to extend their visits, the PTF volunteer Client Review Committee will consider what compelling or unusual circumstance would justify the extension. PTF looks for steady progress toward reaching self-sufficiency during the client's visits. PTF provides a job and resource board. Our food bank is intended to help clients utilize what money they have more efficiently by being able to obtain groceries at their visits.
---

Policy Regarding Children At The Parker Task Force
While PTF recognizes that it is not always possible, it is strongly recommended that clients do not bring their children when visiting the Task Force. There are several reasons for this:
1. PTF has no provisions to provide supervised care.
2. PTF has no area specifically designated for child placement.
3. PTF is sometimes exceedingly busy, and children can be disruptive to the flow of work being
performed.
4. There are times when the process is very time consuming.
5. PTF has a couple of entrances that open directly to busy parking lots. This poses a
potential danger to children who will not remain in the building.
Parents whose children cannot sit quietly, remain in the waiting area and stay clear of the work flow will be asked to remain with their children while their selections are chosen for them from the shopping room.
PTF will also not tolerate children left alone and unattended in vehicles in the parking lot.
Please try to make arrangements to have a friend, family member and/or day care providers to watch your children when you visit the Task Force (or bring someone with you who can adequately supervise your child(ren). This will insure a safe and pleasant environment for everyone.
---
PTF is funded by donations from organizations, churches, businesses, schools and individuals.
PTF welcomes anyone who wants to do a food drive or fund raising campaign and asks that they coordinate with us in advance. Please contact
Steve at 303-841-3460 for details or send an email to foodbank@parkertaskforce.org to get started on the project.
---
Referrals are encouraged from churches, schools, and medical and community agencies. A referral is not required to obtain assistance.
---
Our all volunteer staff understands and respects the need for privacy. Therefore, we protect clients from any unauthorized disclosure of any kind. All client information is kept secure, with limited access to authorized staff members only.
---
We are happy to have volunteers from PTF speak at meetings, schools, churches etc., to discuss the services we provide, our current needs, programs or special projects specific to your organization.
---
For more information or to request assistance, please call us at 303.841.3460.
---
Copyright © 2015 by Parker Task Force For Human Services
all rights reserved.
Page last modified February 20, 2017