---
New Building Construction Pictures
The Building Is Complete!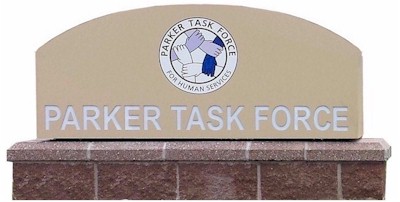 View the Project Video by Bob Powers
July 30, 2015
The building is complete! Landscaping is complete! We should have our Certificate of Occupancy by the end of this week. Thanks to the generous donated effort of several Lowes employees we have most of the shelving installed for the new shopping room and several new desks assembled. Most of the general storage shelving has also been installed. Many years in the making and it's here!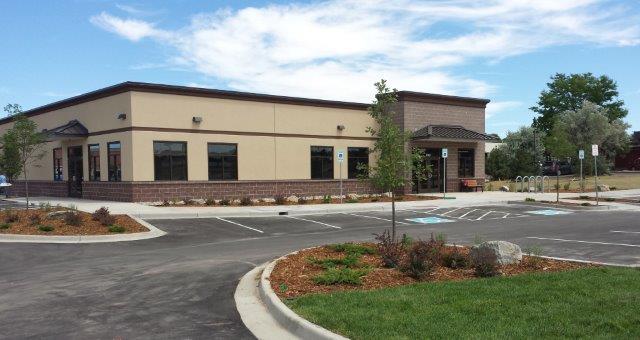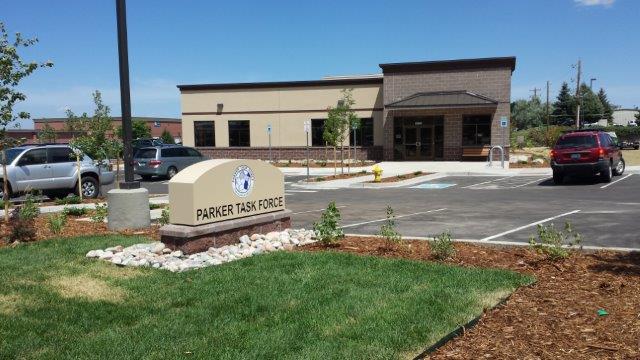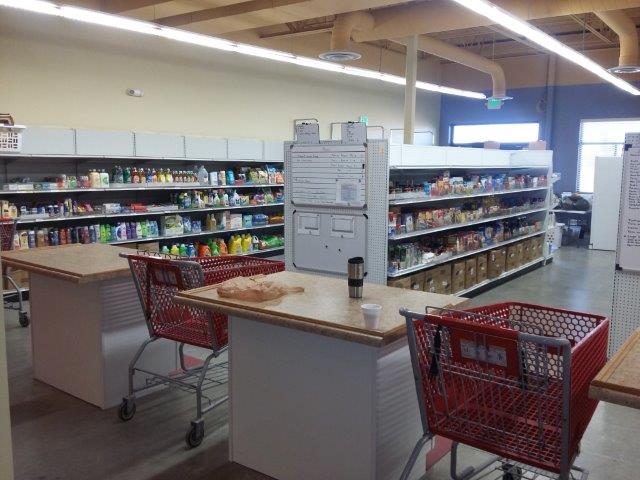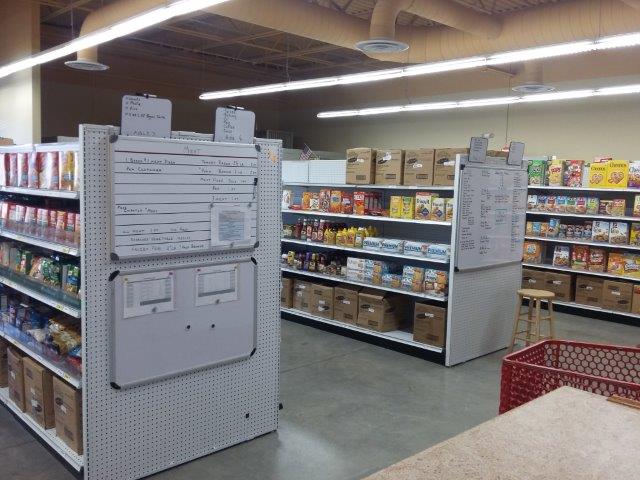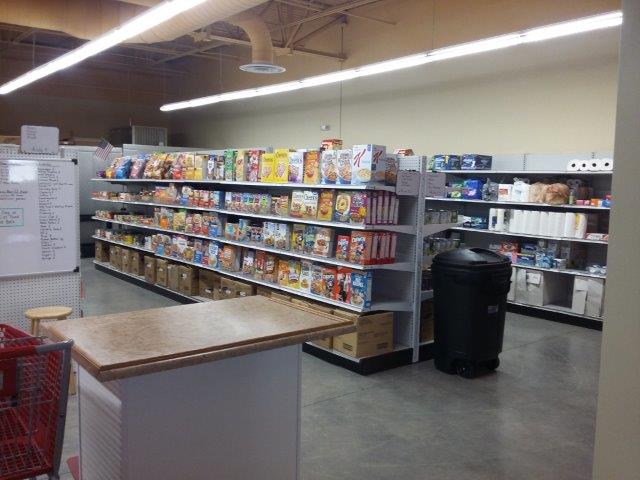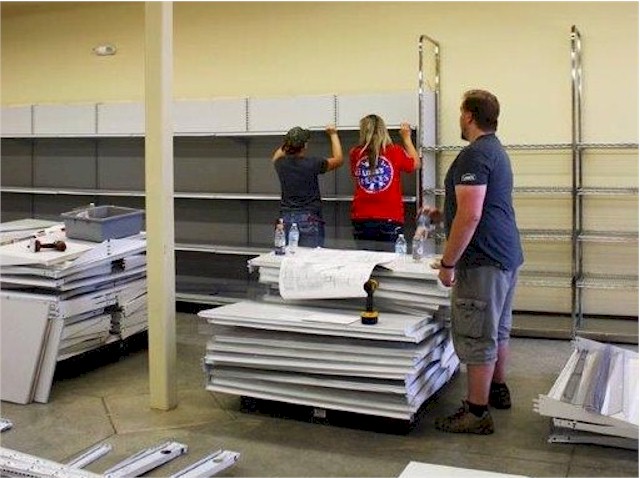 Volunteers From Lowes Installing Fixtures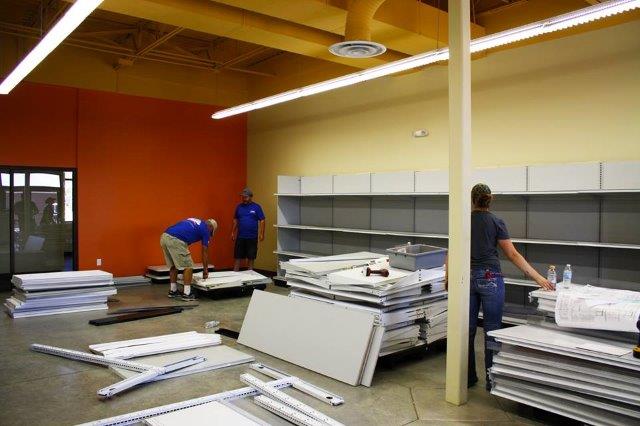 Volunteers From Lowes Installing Fixtures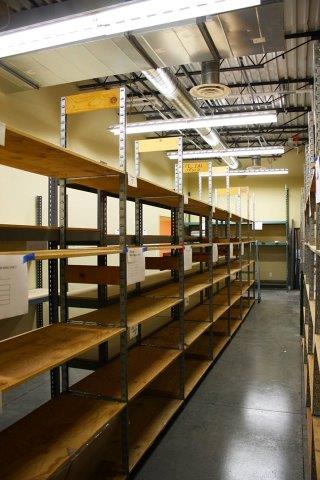 July 22, 2015
Landscaping is nearing completion. All of the utilities are on. The storage area shelves are installed. We're down to clean up time.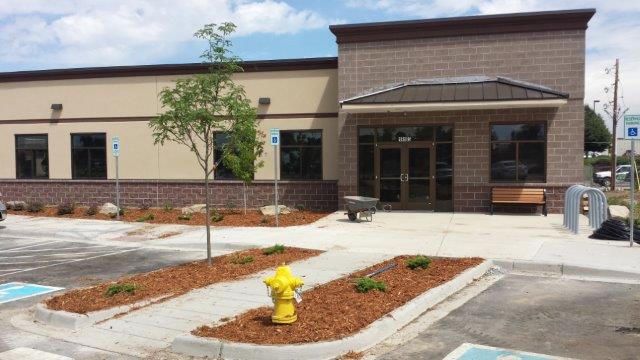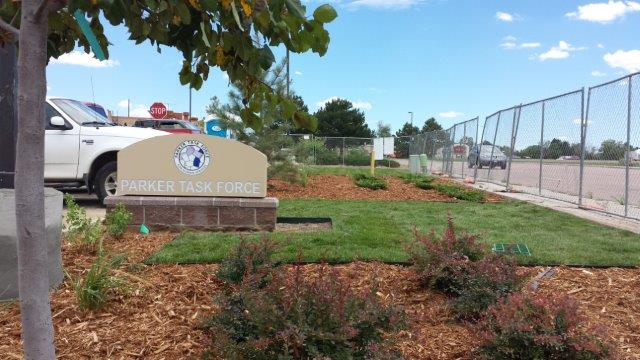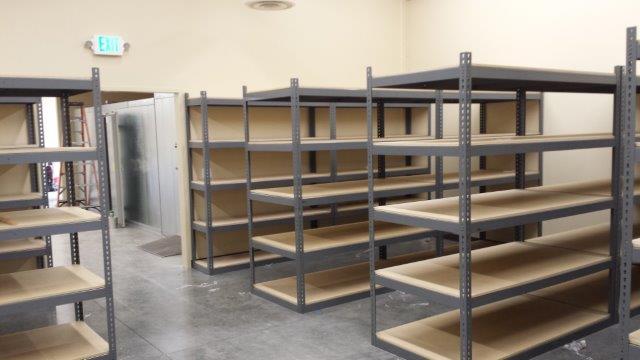 July 13, 2015
Carpeting is complete, landscaping has begun and the electricity is on. Interior touch up work and minor exterior finish work should complete this week. Then it's on to final cleanup and inspections.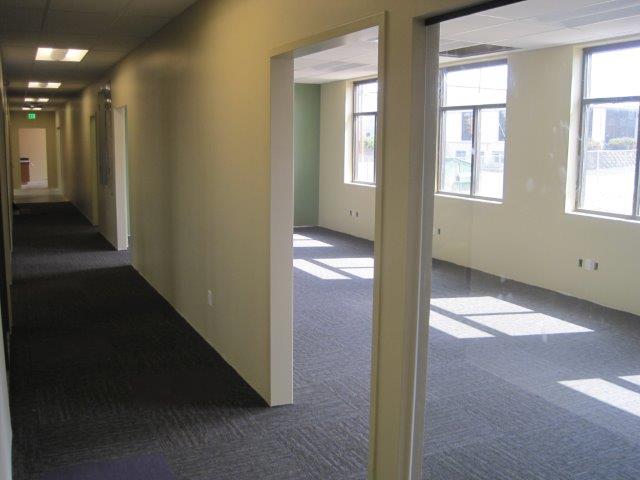 July 03, 2015
Parking lot has been striped. Interior concrete floors have been sealed. Carpet and landscaping will start next week.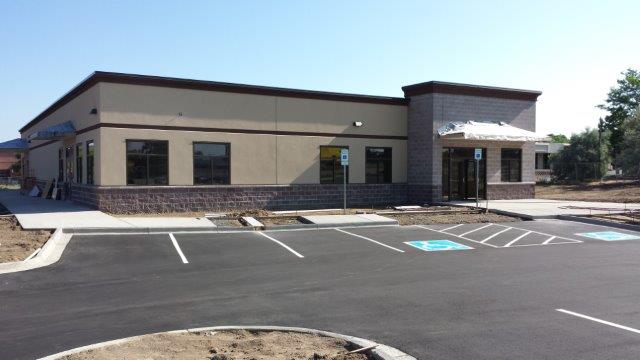 June 25, 2015
Interior finish work including drop ceiling, lights and final coat of paint are about complete. Parking lot paving has begun. Landscaping will be coming soon.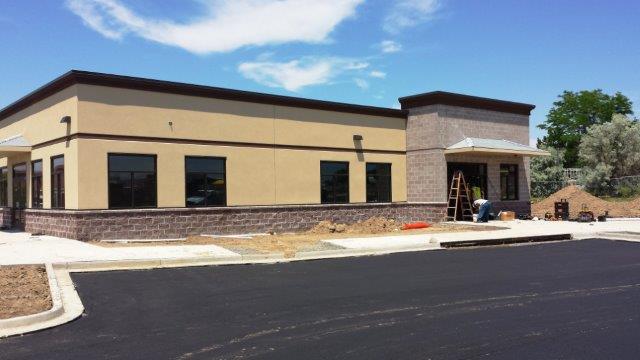 June 16, 2015
Continuing to make progress on parking lot curbs and sidewalks. Asphalt may begin next week. Progressing also on interior finish work such as cabinetry, doors, and drop ceiling.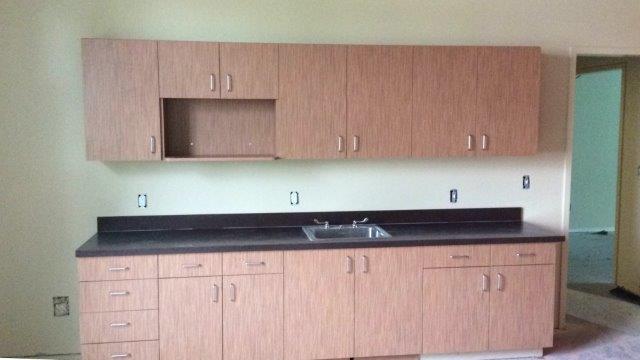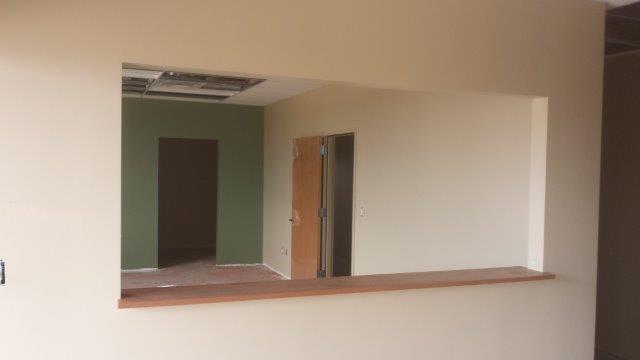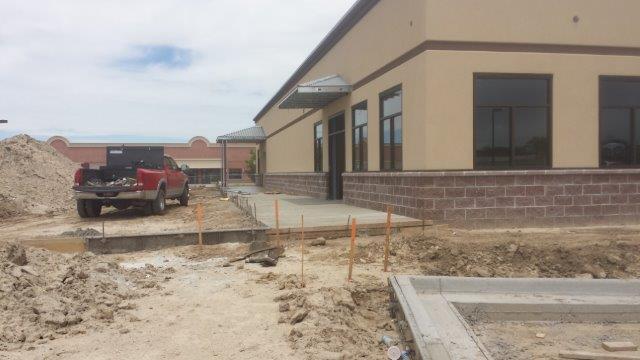 June 11, 2015
Curbs for parking lot finally going in. Interior is just a couple of weeks away from completion. Parking lot and then landscaping takes us to the finish line. Food Bank soon to come!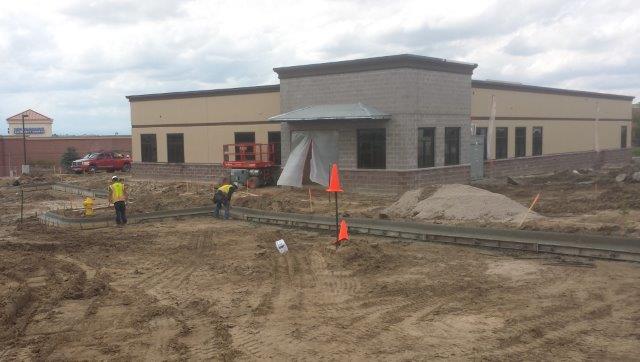 June 3, 2015
Exterior building finish work is under way. Interior painting as well as bathrooms are nearing completion. Sidewalks and parking lot paving should begin soon.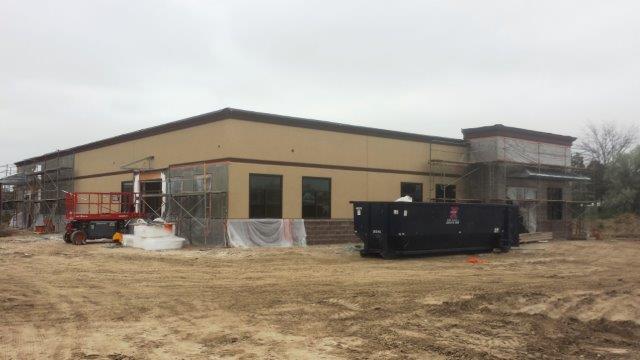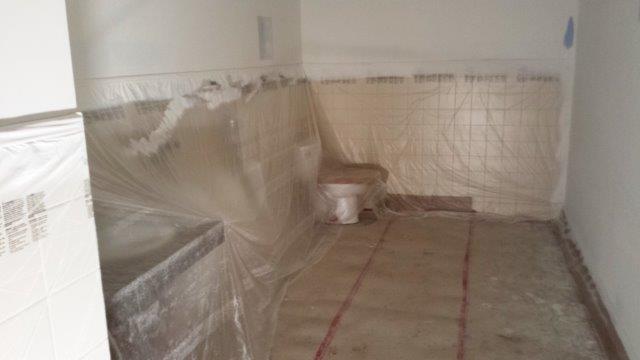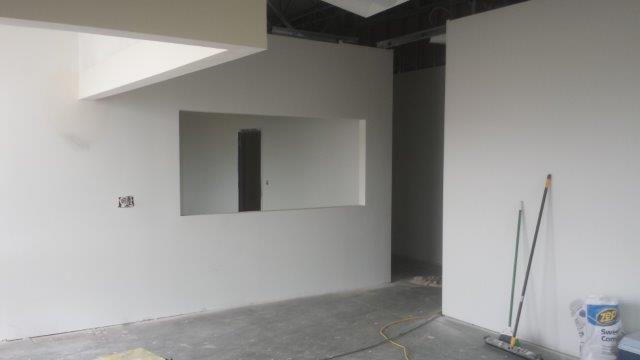 May 20, 2015
Exterior brick work is complete and exterior insulation is going on. Interior dry wall is almost complete and painting might begin this week. The walk-in cooler and freezer units are scheduled to be delivered this week and work will begin to install those. Work should also begin this week on bathroom tile. Efforts to place curbs, sidewalks and paving will begin as soon as weather permits.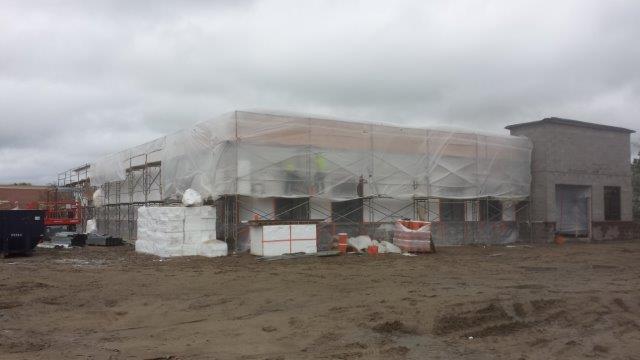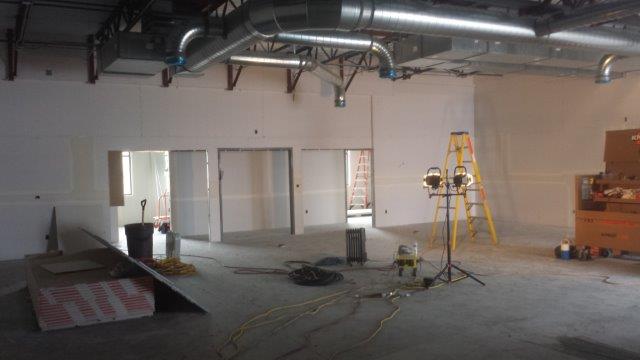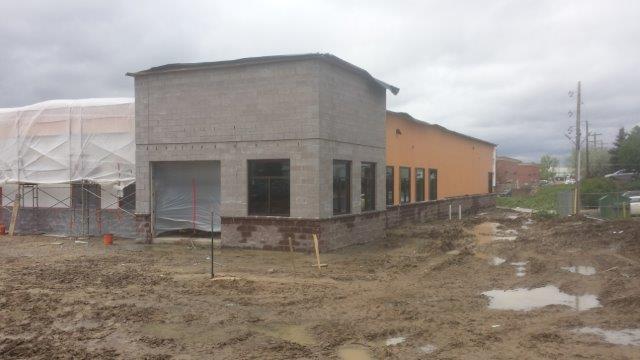 May 12, 2015
Brick work is continuing. The windows are complete and drywall has started. Exterior insulation should begin this week.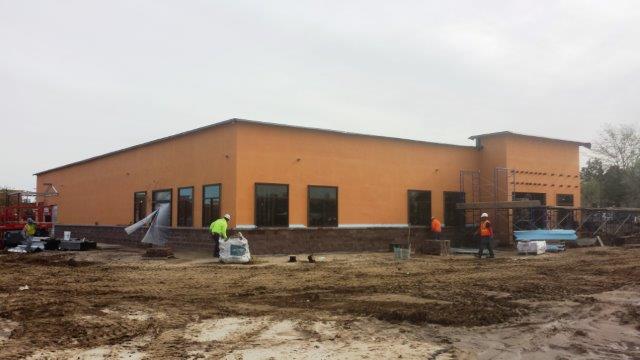 May 6, 2015
Interior wall framing is complete. Exterior brick work has begun. Interior dry wall should begin this week along with windows and interior wall insulation.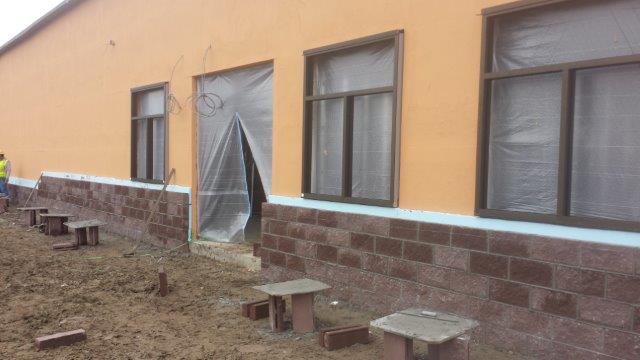 April 22, 2015
Roof top mechanical units have been placed. Interior wall framing has begun. The start of a new shopping room!!!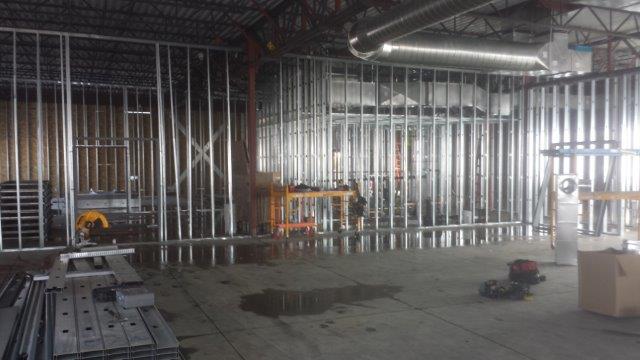 April 15, 2015
Exterior sheathing will be completed this week. Interior duct work has begun. Placing rooftop mechanical units will begin next week.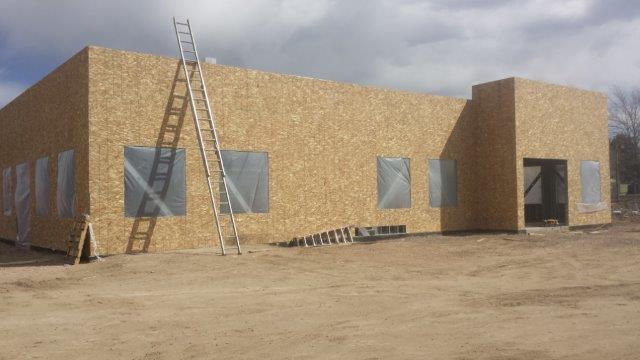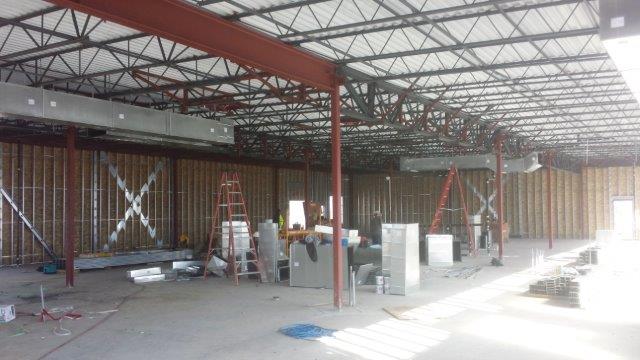 April 7, 2015
Exterior wall framing is complete. Electric service is being brought in this week. Exterior wall sheathing will begin this week also.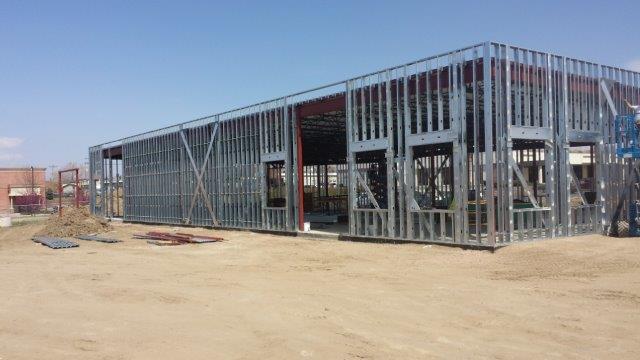 March 31, 2015
Roof decking is complete. Framing for exterior walls is under way.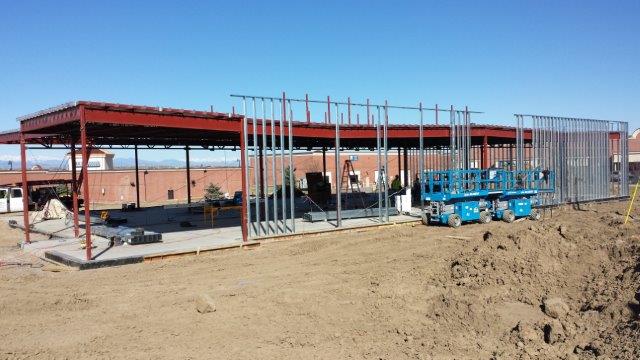 March 24, 2015
Roofing is under way. Water taps have been completed. Exterior walls still planned to start before end of March.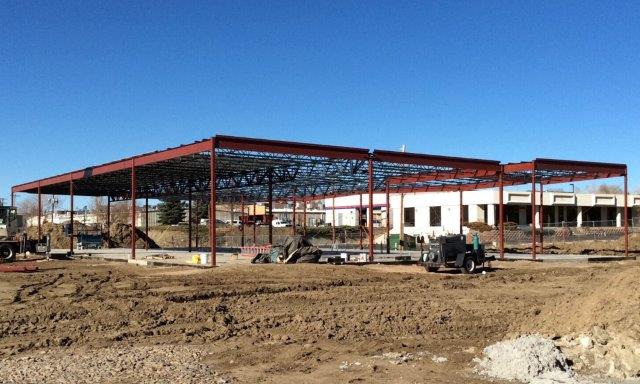 March 17, 2015
Structural supports are almost done. Roof will be going on this week. Framing for exterior walls will begin before end of March.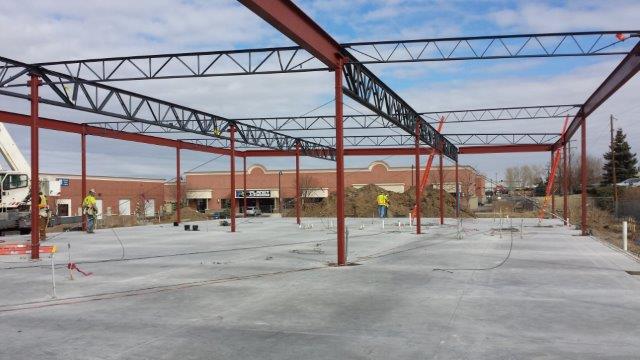 March 12, 2015
The concrete slab is poured. We have a floor!! Structural steel should start to go up next week. We should start seeing walls go up in April.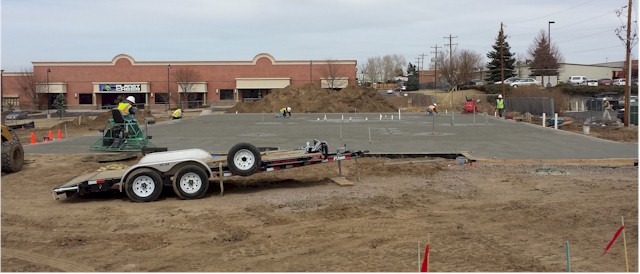 March 5, 2015
Some of the rough-in plumbing in preparation for pouring the slab floor. Slab should be poured next week.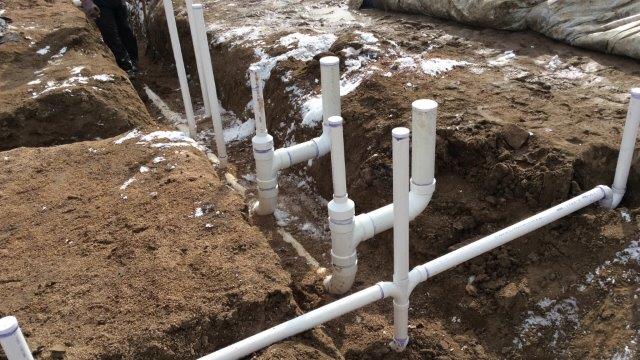 Feb 19, 2015
The basic foundation is done.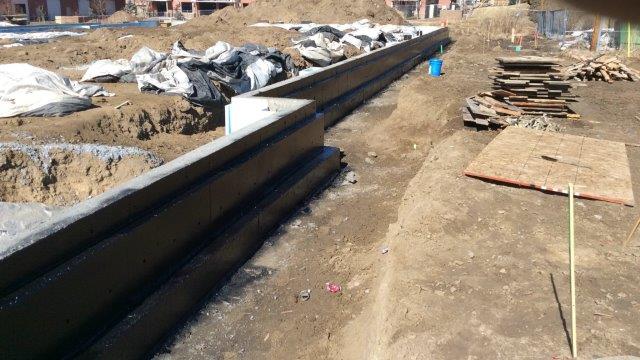 Feb 13, 2015
The building footings began to be formed in early February with a target to have the concrete slab poured by the end of February. March should see installation of structural support elements and the beginnings of the roof.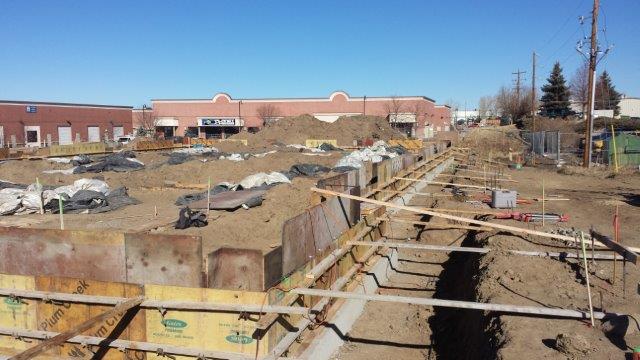 Jan 26, 2015
This week they are working on bringing in the underground utilities.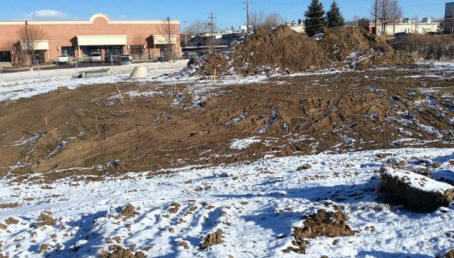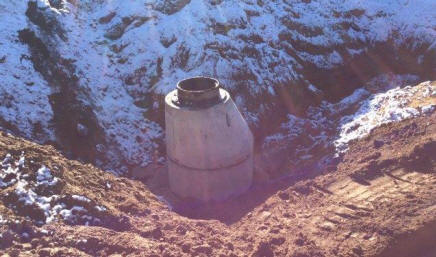 Jan 8th, 2015
The first phase began when drainage pipe sections were delivered on site and erosion control steps were in place. Once the grading and drainage phase is complete, efforts will begin on the building foundation.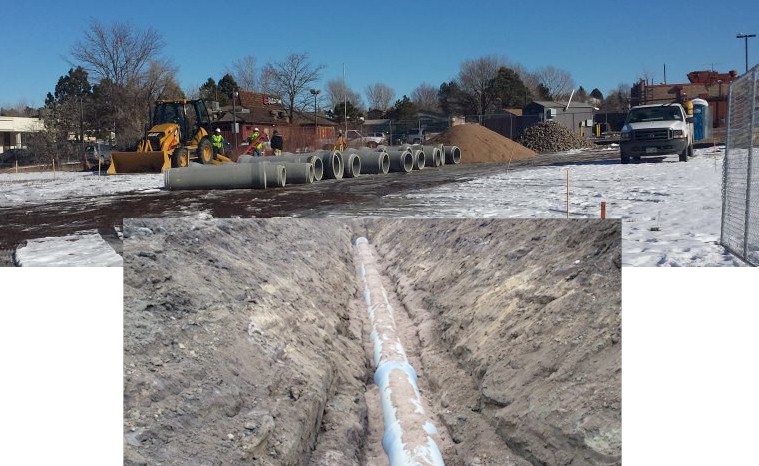 Nov 21, 2014
The soft ground breaking was held on Friday, November 21st at 2:00 p.m.


More Ground Breaking Pictures
---
Copyright © 2015 by Parker Task Force For Human Services
all rights reserved.